Message from Principal Desk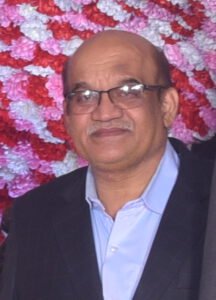 Dr Dilip Shukla
The head of the institution welcomed all the students and their parents who had joined the college at the beginning of the new session.
This is the only girls' college in this Janjgir-Champa district that has made a special identity in obtaining quality education since July 2006. Every member of the college family, present and former students, all the Assistant professors, employers have contributed to the height and hard work.
Special attention is paid to sports, literature, and cultural activities, along with studies in the college. As a result, the college student has made the college family proud by obtaining positions at the inter-college, district, and divisional levels.
An N.S.S. unit has been set up with the object of understanding social responsibility and personality building for students. On the demand of students, the dress code has been implemented. The examination results of all the departments have been excellent so far with the guidance of experienced teachers/professors.
Career counseling is provided by specialized experts to face the competitive exam in the college. From the academic session, 2019-2020 M.Sc (Mathematics) and M.A (Geography) are conducted and the students of the zone are getting  benefits.
This is an era of competition and with the effort of hard work, honesty, and proper devotion the students can achieve their goals. It is expected that all the students of the college will implement this principle and thus bring glory to the college.