Government Jajwalyadev Naveen girls college is the only girls' college in the whole district of Janjgir-Champa. It was established in July 2006 by the Government of Chhattisgarh. This college is registered in section 2F/12B of the University grant commission and is affiliated to Atal Bihari Vajpayee University, Bilaspur  (C.G)(Currently Affiliated Shaheed Nand Kumar Patel University, Raigarh).The college is named after Raja Jajwalyadev, who established Jajwalyapura Nagar in his name which is today called Janjgir.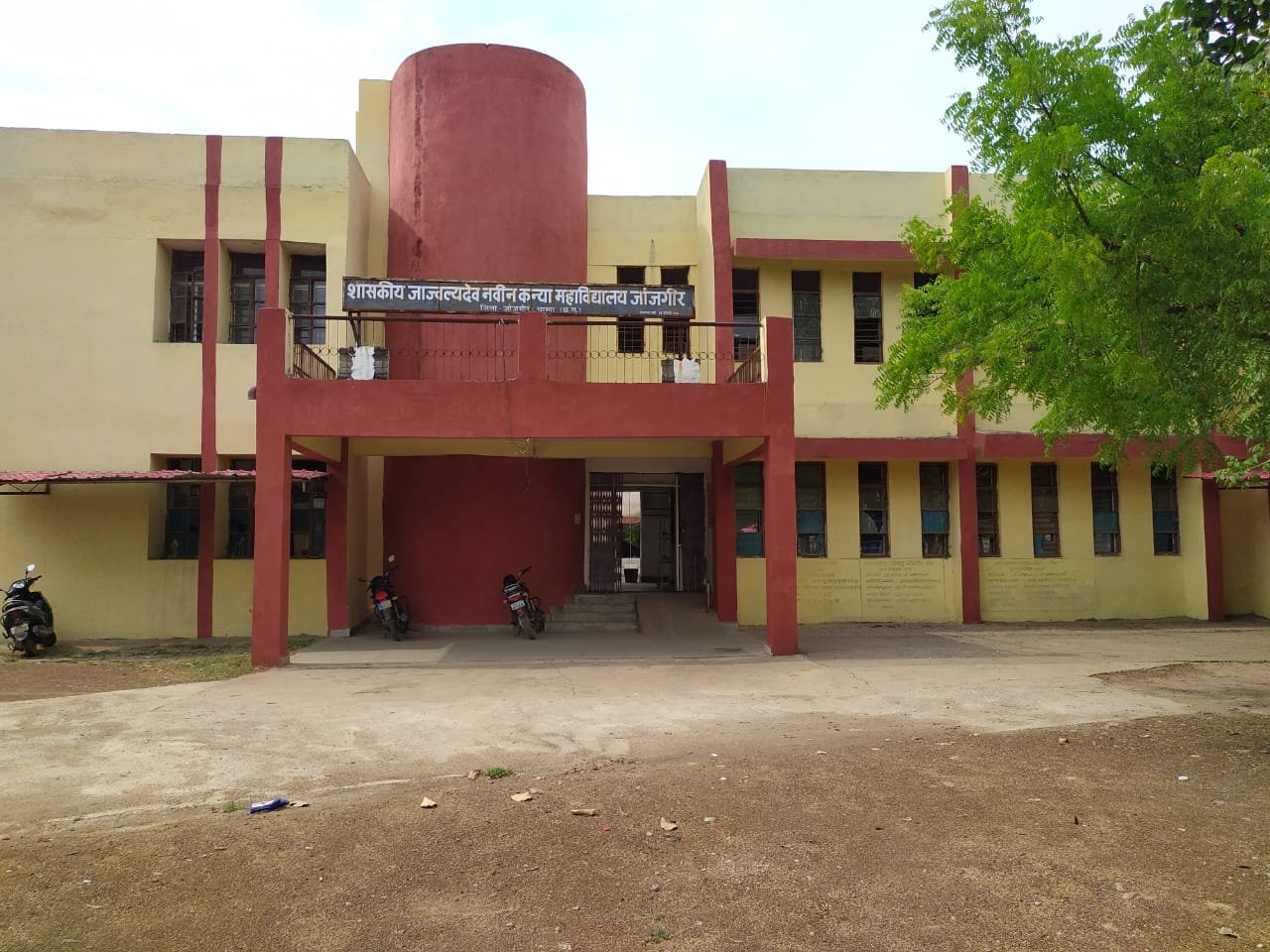 The college is located on the Kera road, about 3 km south of Janjgir- Naila station on the Mumbai-Howrah railroad.
In this college, the faculty of arts include the students of (Political Science, Geography, Economics, Hindi literature, Communicative English) the faculty of science has (Botany, Zoology, Microbiology, Physics, Chemistry, Mathematics) and all the compulsory subjects of Commerce faculty are available. Apart from these, the college runs the PG courses of M.Sc. Mathematics and MA in Geography.
 At present, about 800 students study in this college. These are 11 Regular Assistant Professors of which 5 are Ph. D and 3 are M Phil holders 3 Guest Lecturers, 2 lab technicians, 1 lab attendant, 1 Computer Operator in the non-teaching staff. Further in the office Staff  3 clerks, 1 Regular Peons,  2 cleaning workers, and one watchman is working. 
 Under the sports activities, the facilities of indoor games are available and the college has a badminton court. The students are regularly selected in state-level hockey competitions specially and have played at inter-university levels. The N.S.S (National service Scheme) unit helps to develop the student's personality and develop among themselves the sense of social and unique responsibility. There is a well-organized library in the college. The facility of the book bank scheme is available for the reserved categories of students specially Scheduled Castes and Scheduled Tribes. The students have secured a special place in the cultural program, general knowledge, Quiz competition at the district level and university level. 
The college works in the direction of the complete development of students. The college is totally devoted in achieving important objectives like moral values, career development and Environment consciousness. Efforts are made for the    preparation of competitive examinations which are helpful for the  bright future of students.